WE

CARE

ABOUT
Engineering & Manufacturing

Your

Secured Smart Products
Here are the little things making us so special
OUR

VALUES



We have a dedicated team & spirit which make us work day-in and day-out together
to bring our clients the most amazing smart experience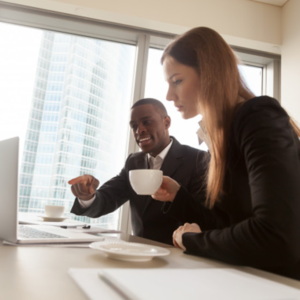 You are our very first priority. Together, we work on durably meeting your expectations & above.
With the highest quality level and innovative solutions, we build partnerships based on trust, competencies and service.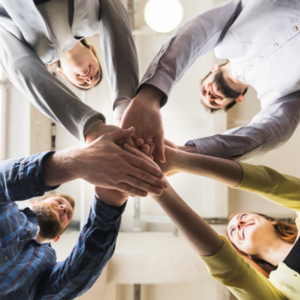 We pay an extreme attention on team work. Fully made of talented members, the bonds linking people & skills allows us to imagine and implement the best solutions to take any challenges.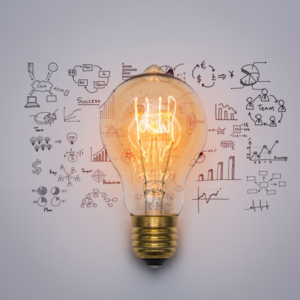 Innovation is the lifeblood of our company. We pay a particular attention to do and see things differently, finding our inspiration everywhere in the world around us and seeking what will bring the next competitive advantage you expect.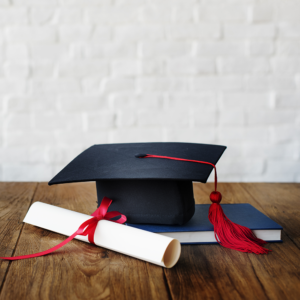 Believing in a team is caring about the competencies & potentials of its members. Today, our global expertise is a key asset, proofing the benefits of our continuous skill-development program, as well as our  communication & creativity oriented workspace.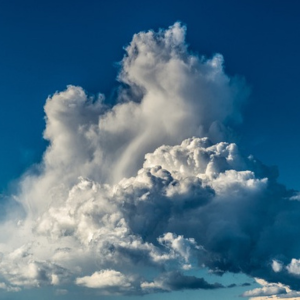 Protecting our environment is a daily practice. From 95%  water saving , to the use of regulated materials, dedicated recycling circuits, or monitored power consumption, we progressively minimize our environmental impact with the same determination, day after day.
Vanessa – Service de Santé Connecté (France)
 » L'équipe GS Tag emet tout en œuvre pour comprendre et satisfaire nos besoins. Toujours à l'écoute et prête à relever de nouveaux défis, nous avons pu au fil du temps construire avec elle une vraie relation de confiance qui nous permet de garantir une évolution constante de nos offres. 
GS Tag est un vrai partenaire qui nous accompagne dans notre développement. »
Maxence – Cashless (France)
« GSTAG nous a accompagné avec professionnalisme ces dernières années sur les technologies RFID et a su être un partenaire de confiance par sa qualité de service et son implication dans nos projets. Cela a toujours été un plaisir de travailler avec eux« .
Jean-Philippe –  Biotechnologies (France)
« Apprecié chez GSTAG : réactivité, compétences, aime les défis, connaissance de la R&D, de la pré-industrialisation jusqu'à l'industrialisions, GSTAG dispose de capacités et possibilités permettant de répondre à des demandes hautement spécifiques dans des domaines allant du sport au medical.
Daniel – Secure Identification & Anti-Counterfeiting (Israël)
« We chose GStag as our tag designer, manufacturer and personalization in order to accommodate the specific requirements of our RFID tags. The expertise we required and found in GStag 's team includes, for example, conformance to military specifications, FDA certification, sterilization requirements, special materials, security, sensor integration, low and very high volume manufacturing and more.
We enjoy an open, fare and friendly relationship with GStag 's team making out tasks easier and more fun.
William – Monétique & Fidélité (France)
« Gstag est le partenaire de notre société depuis plusieurs années pour la fourniture de cartes Mifare sans contact. Nous restons fidèles à notre fournisseur qui nous garantit un service de qualité à chaque livraison ainsi qu'un suivi commercial humain et personnalisé. »
Xavier – Contrôle d'Accès (France)
«L'équipe de GSTAG est toujours à l'écoute pour trouver avec réactivité le produit qui correspond le mieux à vos attentes.
Relationnel, sérieux, qualité et rapidité… 100% satisfait de GSTAG. »
William – Services Connectés (France)
« Après un benchmarking de fournisseurs potentiels, mon choix s'est porté sur GSTAG. J'ai apprécié une approche très humaine et centrée sur mes objectifs. J'apprécie aujourd'hui la qualité des produits et des services proposés. GSTAG investit également pour me permettre de faire évoluer mes propositions commerciales. De plus, les compétences et la réactivité de GSTAG sont au rendez-vous. »
Hortense – NFC vélo électrique (France)
« Toujours disponibles pour répondre aux demandes, jamais aucun problème concernant la marchandise, respect des délais, bref pas loin d'être le fournisseur parfait ! »
Emilie – Sécurité/Contrôle d'Accès (France)
« Très bonne collaboration avec GSTAG et notamment avec notre responsable de compte. Il y a un sens du service client, une réactivité et une qualité de service qui rendent cette collaboration agréable. »
Stéphane – Monétique (France)
« Nous apprécions chez GSTAG: Leur disponibilité, leur très grande réactivité et professionnalisme. Des compétences très variées et étendues dans le domaine de la carte toute technologie confondue. Une gamme de produits complète, des innovations dans le smart objet. Des services techniques à la pointe et une capacité de production adaptée à nos besoins. Que demander de plus ? »
Joris – DSI  Sports & Loisirs (France)
« GSTAG a toujours su répondre en un temps record a nos demandes de création de tags RFID. Avec des prix défiant toute concurrence et une qualité parfaite, que ce soit pour des petits tirages spécialisés ou des gros batch. Finition et suivi impec' ! Merci à toute l'équipe et à bientôt pour notre prochaine commande.« 
Christophe – Conseil Hôtellerie de plein air (France)
« Nous recherchions un fournisseur capable de proposer des produits innovants dans le cadre d'un projet de bracelets connectés pour des campings et l'entreprise a su nous convaincre par ses compétences, ses produits et ses innovations. GSTAG équipera d'ores et déjà 3 de nos projets majeurs sur la saison 2021.»
Camille – IoT (France)
« En tant que startup, dont les défis techniques et les aléas commerciaux ne sont pas une mince affaire, GSTAG a toujours répondu présent, donné le meilleur de son expertise et solutions R&D, ce sont des partenaires sur qui on peut compter sur le long terme ! »
Alice – Electro-Mobilité (France)
« Nous apprécions la réactivité et la compétitivité de GSTag ainsi que l'application à nous proposer des produits qui correspondent bien à nos besoins. »
Jérôme – Services connectés à la personne (France)
« Nous apprécions les produits fournis par GSTAG, car ils sont de grande qualité. Aucun SAV après plusieurs années d'utilisation, c'est un bon signe…
Le gros point positif est la facilité avec laquelle nous obtenons les réponses à nos questions, grâce une grande réactivité et un contact privilégié.
Petite cerise sur le gâteau, la société GSTAG reste force de proposition pour trouver des solutions à nos problématiques. »
Olivier – Accès et Loisirs (France)
 » Sérieux,  suivi et réactif sur les projets »
Rémi – Monétique (France)
« Nous sommes très satisfait de notre collaboration avec GS TAG. Vos produits de qualités ainsi que les très nombreuses possibilités de personnalisation des cartes font de GS TAG un fournisseur incontournable dans ce domaine. Nous sommes également très satisfait de votre réactivité pour gérer les urgences. »
Maxime – Solutions de Contrôle d'Accès (France)
« J'apprécie l'accompagnement et le conseil proposé par GSTAG à tous les niveaux du projet, ainsi que leur capacité à produire des badges personnalisés aussi bien en format carte de crédit que porte-clés. Très efficace dans l'émission d'offres claires, sur mesure et adaptées. J'ai eu l'occasion de visiter le site de production et de rencontrer une équipe passionnée avec une grande sensibilité pour la qualité de service. Merci GSTAG ! »
Nathalie – Cashless & Electro-Mobilité (France)
« J'apprécie particulièrement l'agilité et la réactivité de GSTAG, ce qui en fait véritable partenaire. »
For more details about our products & capabilities, please contact us. One of our experts will revert very soon.